Meteor Garden Episode 9: The Fashion Outtakes
Friends who color-coordinate together, stay together. Did Meizuo call Lei this morning and say, "Ximen is wearing his red and black plaid jacket. Shall we wear our dusty rose turtlenecks?" And look, the girl in the front left got wind of this, and decided to match them all!
DMS doesn't own dusty rose anything. He's into power colors and can quickly pivot to his usual all noir ensemble. Ximen must have accidentally put his jacket in the dryer because it's a little short.
I love the contrast of Lei's fluffy kiwi hair, soft tones and fabrics contrasted with DMS's gelled pineapple hair, and sharp, black tones. And look, the Star of David is back!
It's like they are trying to match, but somehow it doesn't work. Maybe it's the blue in her pink cardigan. Maybe it's DMS between them...
P.S. Once again, Lei, no, that doesn't look like him.
We have a problem if this is your version of a date outfit...
These are two people who clearly did not put any effort into their date outfits. I'll repeat that again. Zero effort...
"Instead of a cuddly soft sweater and amazing coat, I'm just going to wear my drabbest hoodie to impress this girl."
Seems to be working...
And yes, please say this to me on a first date...
However, you can say this if you're wearing something like this.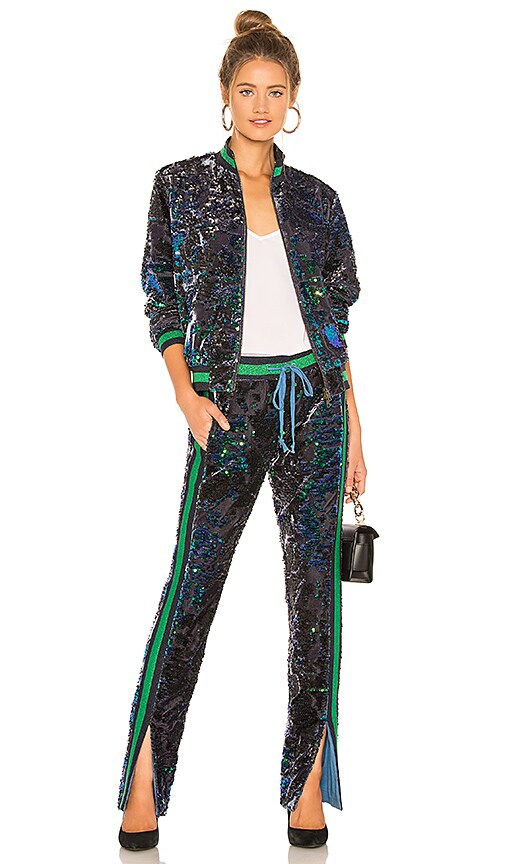 I don't know why, but I am so fascinated by her slit sleeves.
DMZ's hair is always so on point. What do you use to get it so smooth and sleek? Where is that product placement when you want it most? And where can I get those MG-inspired earrings?
DMS, please stop hurting Shancai. Isn't there a "BE NICE" pin on your jacket?
That's too much drama for me right now. Let's pivot and focus on Mini MG fashion instead!
We have little DMS, looking fierce as usual in his black turtleneck and red leather jacket. The hummingbirds and flowers help lessen the intensity of his glare and probably not-so-nice words.
AND he's wearing leather shorts. Now that is baller status... The little jocks clearly don't appreciate a well curated outfit. Loving the fuzzy vest on the second kid though... I'm confused, are they playing football, baseball or soccer?
Look at these future prima donnas. Am loving the bumblebee on the baby blue coat and the blush trench (amazing side eye, btw - this takes years to perfect and she is well on her way). The third girl is wearing the top half of my elementary school uniform. I also love Mr. Teddy's red and white striped cropped sweater. I wear mine with pants though.
I don't know any five year old boys who would 1) stay in this coat, or 2) keep cream pull ups so clean... But we are talking about Mini DMS here, who clearly, even at an early age, was ahead of the fashion curve... More importantly. I want those boots for myself. OK, and that trench coat.
All that swagger, in such a little package. The white button downs start at an early age.
Did you know that Diddy owns the Enyce brand?
Okay, back to present day... We haven't seen these pants since Episode 2. Goes well with his scowl.
So many colors, all in one frame. Everyone decided to match DMS's pants today.
I've wondered many times when Shancai was going to step it up, and she finally has! She's traded in her frumpy grandma sweaters (which are different than the meemaw sweaters that Lei and I wear) for a cropped, teal sweatshirt with a hem that looks like my 6-year old niece tried to edit (after practicing on the slit sleeves earlier).
And the makeup... The flawless complexion - is it the CC cream? The eyeshadow, mascara, rosy blush, lip stain... It all works... Well done, my friend. Well done.
Unfortunately, she reverts back to Dora the Explorer status minutes later... Girl, back away. That outfit does NOT deserve to be so close to that car.
I'm ending with this moment, only because I LOVE LOVE LOVE it so much. Notice the red flag in his back pocket as he goes in for the heart-melting hug.